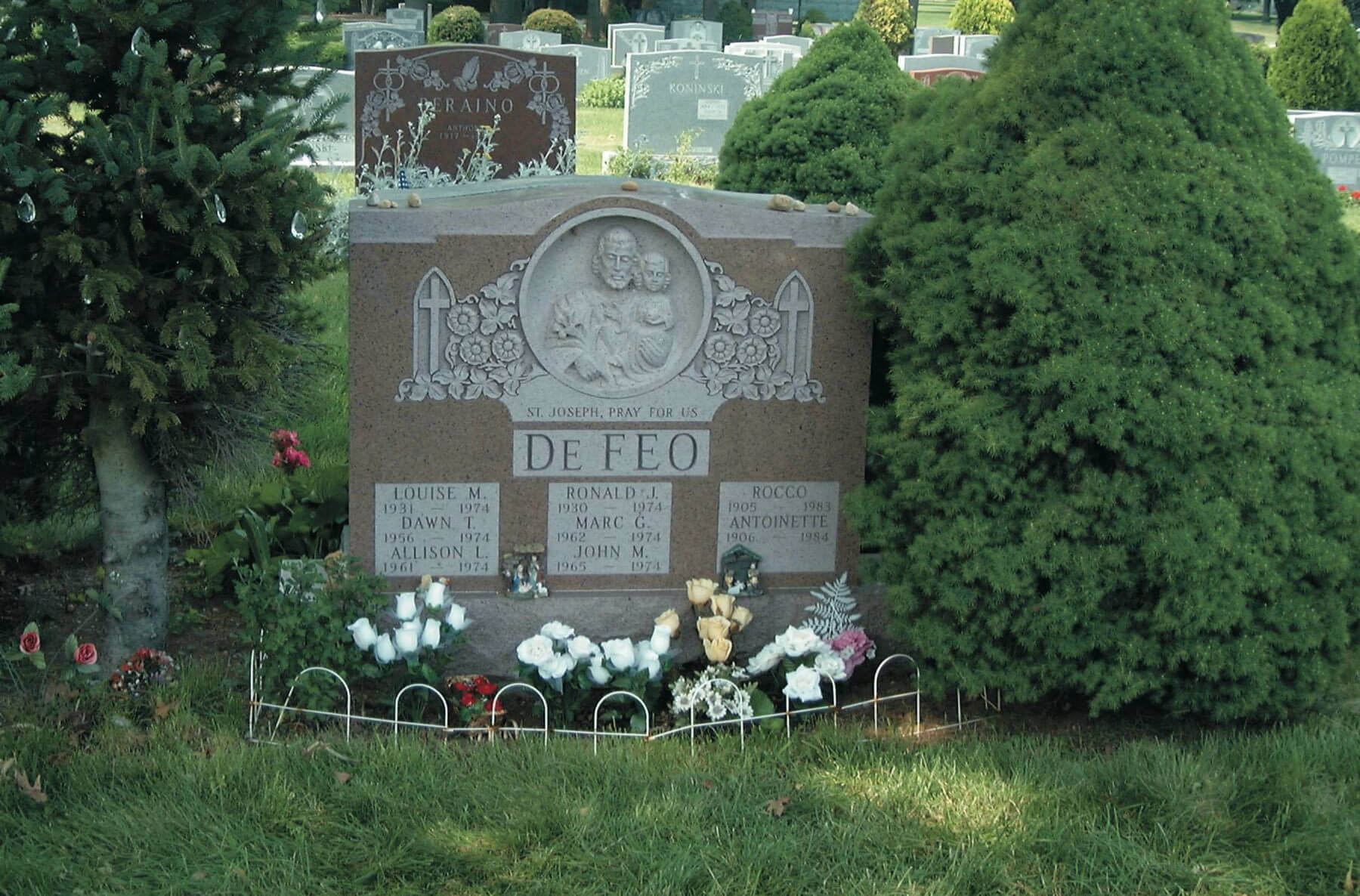 The Amityville hoax started to come up….
The facts presented in the Lutz vs. Weber lawsuit showed the ghosts stories surrounding the DeFeo house to be questionable at best. Moreover, facts uncovered in the suit told a very different story about Father Ralph Pecoraro, a.k.a. Father Mancusco, than the one presented by Jay Anson.
There are discrepancies between what was written in Anson's book about Father Pecoraro and what George Lutz described in the civil case against Weber. Anson's book said that Father Pecoraro had met George Lutz two years earlier and that "he had helped Kathy and George in the days before they were married."
Question #43 of George Lutz's interrogatories asked, "State whether or not you know the Reverend Ralph Pecoraro. If so, state the date, time and place you first met him."
Over objections, George Lutz answered, "On or about July 14, 1975, 1:00 p.m., 258 Sunrise Highway, Rockville Centre, New York."
Kathy's response to the same question was, "On or about July 30, 1975; spoke to him on the telephone."
After reading the Lutzes' answers, it becomes evident that Father Pecoraro did not know the Lutzes for any appreciable amount of time prior to their arrival at Amityville. It should also be noted that the Lutzes were married on July 4, 1975, so Father Pecoraro could not have offered guidance to the Lutzes before they were married.
Moreover, Father Pecoraro's relationship to the case was described in an affidavit from William Daley, the Lutzes' then-attorney. It read, "Father Ralph J. Pecoraro has indicated that his only contact relating to this case was a telephone call from the Lutzes regarding their psychic experiences." In fact, William Weber claimed during a radio interview that the priest never even set foot in the house. The Amityville hoax was taking a whole new direction now.
During the trial, Father Pecoraro testified over the phone and denied any of the so‑called supernatural afflictions that Anson claimed the priest had suffered in his book. He also told Judge Weinstein that he was not sure if there were any supernatural occurrences at the house. According to Newsday, Father Pecoraro allegedly stated that when he went to bless the house that he did, in fact, hear someone say, "Get out!" The priest's description was vague at best, so a number of explanations could exist.
Since Father Pecoraro is now deceased, it remains unclear if he was a willing participant in the Amityville hoax or an unsuspecting party to it. Therefore, it seems likely that despite his reluctant and often contradictory claims, Father Pecoraro never even ventured to 112 Ocean Avenue. After all, the Lutzes' then attorney, had originally told the court that Father Pecoraro's only connection to the case was a phone call from the Lutzes.
After several repeated requests, the Diocese of Rockville Centre finally broke its years of silence and commented on the Amityville hoax case. In a May 15, 2002 letter to Ric Osuna, in response to his questions regarding the ghost stories, the assistant to the Vicar General wrote, "The Diocese maintains that the story was a false report. In November of 1977, Diocesan attorneys prepared a substantial list, to be submitted to the publisher [of The Amityville Horror], of numerous inaccuracies, factually incorrect references and untrue statements regarding events, persons and occurrences that never happened."
Father Pecoraro was eventually transferred to an entirely different diocese, where he purportedly was forbidden to practice certain Catholic rites. But this claim, alleged by the Jim and Barbara Cromarty during a press conference in 1979, has not been substantiated by the Church. Either way, the Diocese of Rockville Centre, responsible for the Amityville area, denied that any psychic events took place or affected clerical officials as reported in Jay Anson's book.