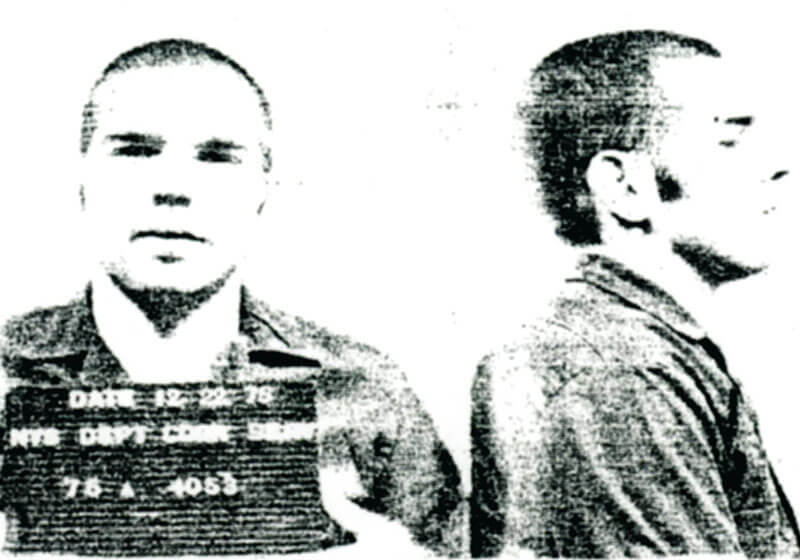 For those charged with the responsibility of granting parole to convicted felons – especially individuals who have committed the ultimate act of taking a fellow man's life – the burden is enormous. Upgrade this to six deaths, including young siblings – the responsibility of making such decisions in granting parole becomes a monumental act of societal responsibility and of one's individual and collectively, of the panel's conscience.
Ronald "Butch" DeFeo's next parole date is scheduled for September 2005. It will be up to the New York State Division of Parole to determine if this convicted felon poses a danger to society.
Conversely, it is not a matter for society or the parole board to prove that Mr. DeFeo has reformed. It is for Mr. DeFeo, himself, to recognize that his actions were wrong and inexcusable. There was no justification for DeFeo to participate in the killing of his family, who was sleeping at the time DeFeo and his accomplices plotted the deed. In other words, DeFeo and his sister Dawn, with their two friends, conspired to murder their parents. Unfortunately, the act went too far and the younger children also became targets. Regardless, until DeFeo accepts his responsibility for the murders, parole is unlikely to be granted.
With this in mind, it should be recognized by a parole board that this offender CONTINUALLY denies culpability and, therefore, a panel must take this denial into consideration.
There has been – the debate will continue to rage – many problems surrounding the arrest, interrogation, and the trial of Ronald DeFeo. These issues have been aired continuously in the media and within award-winning books. However, these "side issues" should not be allowed to cloud a parole panel's judgment when considering parole for Ronald DeFeo.
A parole board must distance itself from side emotional issues to focus solely on the psychological mechanics, and dynamics, of whether a person is deemed mentally "safe" to re-enter society, or otherwise. The parole board cannot overlook the fact that on November 21, 1975, 12 human beings unanimously found DeFeo to be an abhorrent monster guilty of a cowardly and heinous crime.
A moratorium on the death penalty in New York allowed DeFeo to get off with only 25 years to life. And, a loophole in the law allowed DeFeo to serve his sentence concurrently, which meant he only had to serve 25 years before he became eligible for parole in 1999.
One could, of course, apply a legion of case histories where parole applicants have "conned" parole panels: Kenneth McDuff (TX), and Arthur Shawcross (NY) to name but a few. However, a trawl through the recidivism rates, and statistics of just Death Row, Texas, proves, beyond any doubt, that psychiatry linked to a parole board often releases the most dangerous killers back into society – and these people kill again – when commonsense should have prevailed.
With respect to accepting even part of the guilt, Mr. DeFeo fails every time. In fact, even a brief look at this man's history proves that far from being remorseful for his crimes, he bathes in litigious limelight.
Far too often, the passage of years dulls the senses of us ordinary people. We begin to see mass killers, and serial murderers, in a different light after so much time has passed. Yet, viewing the pornographic destruction of six innocent people safe in their warm beds vis-à-vis the crime-scene photos brings the tragedy straight back to us today. It is hard not to connect emotionally with the young children lying massacred in their own beds.
As for Mr. DeFeo's remorse? Allow me to quote fact:
In a May 1, 2000 letter to a producer, who DeFeo wanted money from, he wrote, "…it was cold-blooded murder. Period. No ghosts. No demons. Just three people in which I was one."
With the above statement, DeFeo has unknowingly admitted to a conspiracy and premeditated murder. Of course, DeFeo's slip of the tongue did not stop there.
On September 26, 2004, Butch DeFeo wrote his ex-wife, Barbara, another disclosure to his involvement in the crime. DeFeo said, "I killed my parents. I shot my sister only after a fight. But I did not kill my other sister or two brothers."
Butch DeFeo told me a similar version of events when I interviewed him for my book in November 2000. Although it is evident that DeFeo had other accomplices, there is no doubt he was responsible for the murders. But, I will get into that a bit later.
During his criminal trial in 1975, DeFeo, at one point, told the court that his sister Dawn and he killed his entire family. "I remember taking the rifle from there," DeFeo added, "and going to my mother and father's room with it…and I just started to shoot."
This was powerful testimony that played right into the hands of the prosecutor. DeFeo's poor act for the jury did not reward him with a stay in a mental hospital like he had hoped.
He freely admitted that he double crossed his own sister, who was his accomplice. DeFeo said, "I remember pushing her [Dawn] down into her bed…and I shot her."
With this statement, DeFeo admitted to the jury that he was a cold-blooded murderer with little, if any, remorse. Although he successfully overpowered Dawn during his struggle for the rifle by knocking her on the bed, he showed no mercy as he raised the rifle, took aim at the back of her head, and, without hesitation, blew her brains out.
At his 1999 parole hearing, DeFeo further corroborated this heinous act when he recalled killing Dawn. He said, "I lost my temper and I took the gun away from her, threw her down on the bed and shot her."
The members of the parole board saw through DeFeo's deception and denied him parole. In part of their ruling, they wrote, "You have gained little insight into your violent, antisocial behavior while incarcerated."
Going back to 1979, DeFeo admitted to Professor Hans Holzer that he had shot his parents. DeFeo boasted, "I shot my mother—no, I shot my father first, then I crossed over and went to my mother's bed and shot her."
The evidence I uncovered during my investigation showed that though DeFeo has, at times, tried to label Dawn as the sole murderer, more often than not, he has kept to same version of the killings. The very basic description: Butch DeFeo killed his parents; Dawn killed the younger kids; and DeFeo killed Dawn. This obviously does not take into account the involvement of his accomplices.
Nothing DeFeo says can be taken as gospel. The independent evidence suggests there was more than one gun and killer involved in the crime—a fact acknowledged by the prosecution at a hearing. Furthermore, Dawn DeFeo had motive and opportunity, just like her big brother.
The "who," the "why," and the "how" will not be covered in this article. What we must realize is that Butch DeFeo had a responsibility to Allison, Marc, and John DeFeo. They were innocent children and DeFeo was the eldest sibling. Yet, DeFeo willingly and recklessly endangered their lives. There were alternatives to murder, but DeFeo made the wrong choice that ultimately cost his family their lives and him his freedom.
There is little doubt in my mind that DeFeo's trial was a mockery of justice. On top of that, the Suffolk County authorities allowed his other accomplices to go unpunished. Although it is 30 years later, Butch DeFeo still seeks an impartial trial. DeFeo certainly deserves access to DNA and forensic tests for Dawn's nightgown, which experts felt contained proof of her involvement. The authorities have good reason to investigate this crime further, so it does not stain the American justice system.
But what does it change if Ronald DeFeo is vindicated of the murders of Allison, Marc, and John DeFeo? He has admitted to being party to the premeditated murder of his parents and the cold-blooded killing of his sister Dawn. He would likely still be serving a life sentence in prison today.
Does society want this character running loose on the streets? If DeFeo could kill his own flesh and blood, then God only knows what he would do to strangers. This is a problem that the New York State Division of Parole must take into account.
In his article for the World Community Journal, entitled "Murderers Have No Right to be Free," Peter Falkenberg Brown, made a valid point. Brown wrote:
…it can be concluded that the only acceptable response to all types of murder is life imprisonment without parole. Period. No parole. No pleading. No excuses. It may be possible to feel sorry for the murderer. Let's be compassionate. Let's attempt to rehabilitate him. Let's ask him to repent, and do good works in prison. Let's help him learn and grow. But let us never let him out. Thus, we can be sure that he will never kill again.
This brings us to our final question: Has Ronald "Butch" DeFeo finally recognized the severity of his crimes? To find the answer, DeFeo's own attempts to profit and capitalize from the Amityville story must be examined.
Over the last 30 years, DeFeo has entered into numerous business deals, hoping to get rich from the events that transpired at his home in Amityville. Luckily, New York's Son of Sam Act and the State Victims Crime Board prevent murderers from profiting off of their crimes by forcing them to compensate their victims.
More recently, DeFeo has been attempting to sell paintings of the DeFeo home as it appeared in 1974. In my opinion, selling these paintings is like DeFeo boasting about his crimes.
Notorious Son of Sam killer David Berkowitz—a convicted mass murderer and even more infamous than Ronald DeFeo—made it easy on the parole board. In 2002, Berkowitz wrote New York State Governor George E. Pataki a letter stating, admirably, he did not deserve parole. Berkowitz, a converted Christian, wrote:
Frankly, I can give you no good reason why I should be considered for parole. I can, however, give you many reasons why I should not be. The loss of six lives and the wounding of even more are reasons enough for the latter…I have, with God's help, long ago have come to terms with my situation and I have accepted my punishment.
The members of the parole board are not the judge or jury, so they must respect the outcome of DeFeo's trial, even if questions remain about its fairness. Be that as it may, they only look at the results: Ronald "Butch" DeFeo was convicted of killing all six members of his family, including three young children.
DeFeo may not have been the person that prosecutor Gerard Sullivan made him out to be at the trial in 1975, but he certainly is not the same man as he was when he went into prison. In his 1994 television interview for Christopher Berry Dee's "The Serial Killers," Gerald Lotto, DeFeo's former attorney, said it best. Lotto remarked, "Ronnie is a creature of the system now. If he ever was a soft person, he isn't anymore."
Indeed, a parole board will wish to examine Ronald "Butch" DeFeo's entire custody record and his psychological evaluation notes. They will demand to see copies of his correspondence to hundreds of attorneys and citizens. In this endeavor, the parole board will be seeking just a few words from Mr. Ronald "Butch" DeFeo:
"I am so very sorry for what I have done."
I am not aware of any long-term remorse shown by DeFeo, so, in my opinion, it may be in society's best interest if DeFeo is denied his parole, just like DeFeo denied his victims their lives.
–Ric Osuna, author of The Night the DeFeos Died, with Christopher Berry-Dee, editor of The New Criminologist.