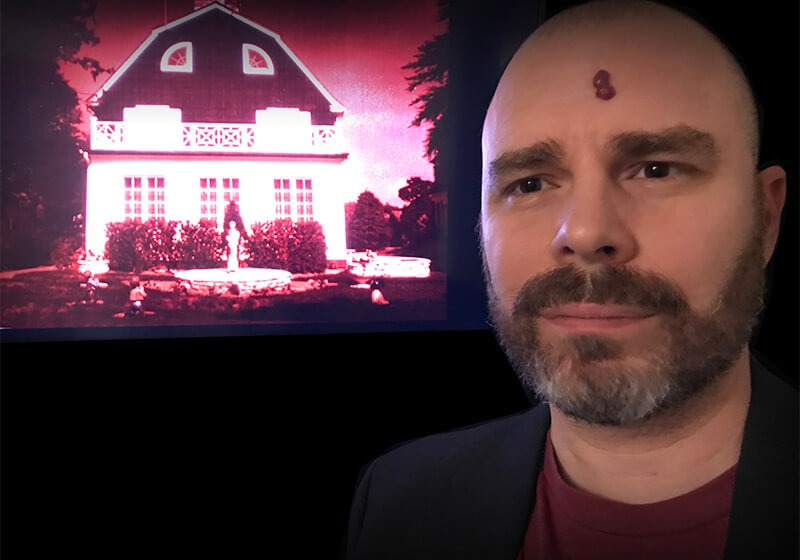 Author Ric Osuna is no stranger to the mystery and intrigue surrounding the Amityville story. Osuna, a Las Vegas-based writer and editor, has received a number of acclamations from both expert criminologists and journalists for his research into the notorious Amityville murders.
Compelled to report the truth about the DeFeo murders and ensuing coverup that included turning the DeFeo home into a house of horror, Osuna acquired crime-scene photographs, trial transcripts, police reports, and other official documentation previously unavailable to the public over a period of three years. Despite receiving death threats and warnings, Osuna finished his book, The Night the DeFeos Died.
Osuna's professional experience includes serving as editor, writer, and consultant for several magazines. His production experiences range from research consultant to producing roles on various documentaries relating to Amityville.
Due to the huge surge of interest in his book, Osuna has participated in more than a dozen TV and radio shows across the nation, including A&E's City Confidential and The Travel Channel's On Location series. In addition, The Night the DeFeos Died has been the subject of several editorials in Internet-based and traditional publications, including the New York Post. Osuna was honored in January 2003, when Xlibris named him Author of the Month. Most recently, Osuna was inducted into the prestigious New Criminologist's Hall of Fame.
"THE NIGHT THE DEFEOS DIED – THE BOOK