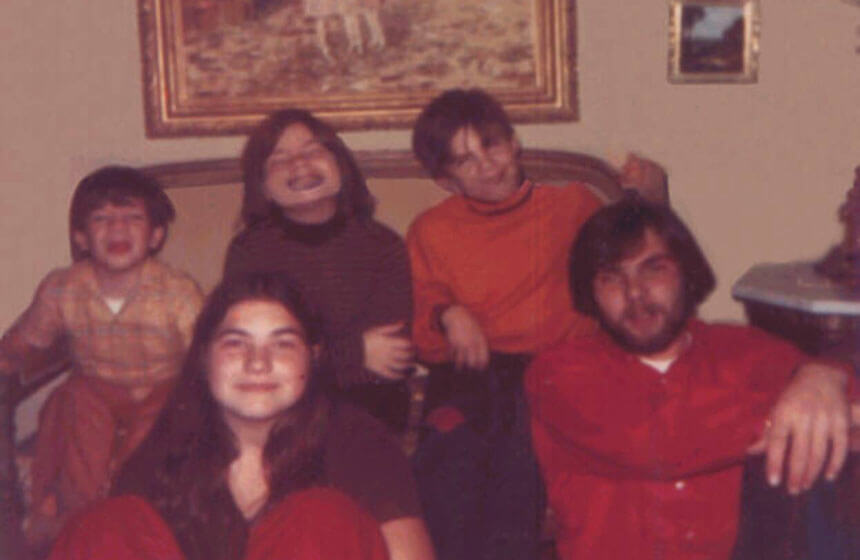 Ronald Joseph "Big Ronnie" DeFeo, Sr. was born on November 16, 1930, to parents Rocco and Antoinette DeFeo. When he was younger, Big Ronnie was slender, handsome, and had a powerful gaze reminiscent of Rudolph Valentino's. With his suave looks, he was able to attract the attention of Louise Marie Brigante.
Born on November 3, 1931 to Michael and Angela Brigante, Louise had wanted to pursue a modeling career. She was beautiful enough to hobnob with the best, including legendary singer Mel Torme.
After a brief courtship, Big Ronnie and Louise got married. Since the Brigantes disapproved of Big Ronnie, they cut all ties with the newlyweds until September 26, 1951, when Ronald Joseph DeFeo Jr. was born.
Growing up, Butch DeFeo had it hard. Because Butch was the first born and a boy, his father expected more from him. And Big Ronnie was not afraid to discipline Butch in the cruelest fashion. One minute, he would hug his son; the next minute, he would throw him across the room.
Louise's brother, Michael Brigante Jr., would later testify at the DeFeo trial about an incident he witnessed when Butch was two years old. He said, "We were all sitting down in the basement watching TV, and, I don't know, the boy had done something. All of a sudden, he stood up, the father, and just pushed the boy this way into the wall. The boy banged his head or part of his shoulder or something."
As a child, Butch was extremely overweight, and would remain so until his later teenage years when he began using amphetamines. Butch's school life suffered because of his weight problem. Bigger kids would often make fun of him, calling him names like, "the blob," "Bucky Beaver," and "pork chop."
Butch was not an only child for long. On July 29, 1956, Louise gave birth to a daughter, Dawn Theresa DeFeo. A few years later, on August 16, 1961, Louise gave birth to Allison Louise DeFeo, and then again on September 4, 1962 to Marc Gregory DeFeo.
Sometime after the birth of Marc, Louise decided to leave her husband for reasons that remain unclear. To get his wife back, Big Ronnie decided to put his writing talents to good use. Needing to express his love for his wife, Big Ronnie co‑wrote a song called "The Real Thing." And in 1963, Jazz great Joe Williams recorded the song for his album titled "One Is a Lonesome Number."
On October 24, 1965, Big Ronnie was blessed with a third son, John Matthew DeFeo. By this time, the family had moved from their Brooklyn apartment to the affluent Long Island South Shore community of Amityville. Only for many, it was a mystery how Big Ronnie could afford such a lavish home on a car dealer's service manager's salary. The answer was clear: His father-in-law, Michael Brigante, Sr.
In the early 1970s, Big Ronnie decided that he wanted a series of life-size portraits created to immortalize his family. So once more, Big Ronnie's father-in-law, Michael Brigante Sr., picked up the tab, which was estimated to be at least $50,000.
Painstakingly detailed, the portraits took over a year to complete. Upon their completion, the life‑size portraits hung in large golden frames on the staircase wall in between the first and second floors of the DeFeo home.
THE DEFEOS